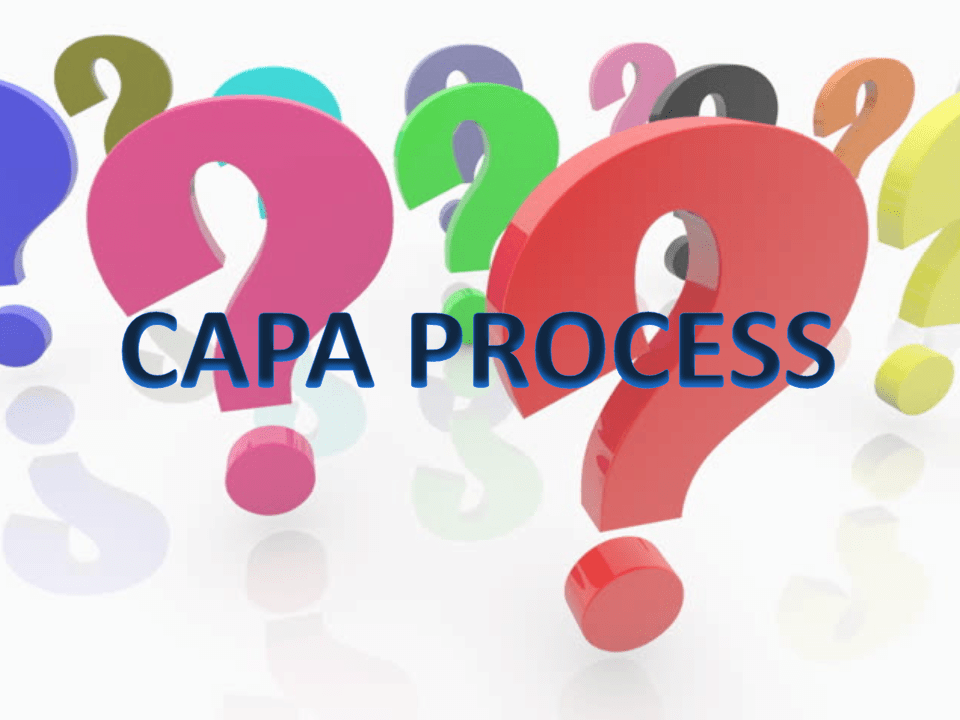 CAPA Process is described here with definition and comparison with new ISO 9001:2015 and IATF 16949:2016 Standard.
Definition of CAPA:
Full Form of CAPA is Corrective Action and Preventive Action. Action to element the root cause of Non-conformity is called Corrective Action. And Preventive action is the action to element the potential cause of non-conformity.
Download the Correction and Corrective Action Format/Template.
Concept of CAPA Process in ISO 9001:2015:
According to the new standard ISO 9001:2015, there is no separate clause or sub-clause of preventive action. So now in ISO 9001:2015 the preventive action is expressed through the use of risk based thinking.
CAPA is the combination of two major parts one is Preventive action in form of Risk, mitigation plan and current controls. And another is Corrective Action which have separate main clause in ISO 9001:2015 Standard in Clause no 10.2.
The main clause 10.2[
Non-conformity and corrective action] has described as-
-The organisation shall react on non-conformity and will take the action to control and correct it.
It means basically asked for action plan to element the root cause of non-conformity and evaluation of consequence and effectiveness of action and also asked for updating the risk and opportunity.
In the sense of CAPA in ISO 9001:2015 we have to retain documented information as evidence of [1] Nature of non-conformity and subsequent action taken [2] Results of corrective action [3] Risk Register [4] Current control[5] Mitigation plan of significant risk.
Download the Correction and Corrective Action Format/Template.

Download the CAPA Format/Template.

Similarly Concept of CAPA Process in IATF 16949:
The concept of CAPA w.r.t IATF 16949 is the combination of ISO 9001:2015 requirements along with the supplemental requirements of IATF 16949 as [1]Problem solving [2] Error-Proofing [3] warranty management system [4] customer complaint and field failure test analysis.
Let us understand supplemental requirement very well. In the section of Problem solving, Correction, corrective action, containment action, root cause analysis and effectiveness of corrective action need to be formulated. And also asking to update your PFMEA, DFMEA, Control plan [if required]. And also similarly asking the correction,corrective action and effectiveness of action taken on warranty product,customer complaint and field failure.
Let us take an Example here to explain details about the Correction and corrective action:
Say for example, Customer found damage product at their end .
So here on the basis of the above complaint, OEM-Automotive Company may ask for 8D. Similarly for this problem other company can ask for correction and corrective action plan.so first of all we will talk about correction,corrective action, containment action and then document updation.
Containment/Correction Action: Immediately all products should be recheck at Dispatch Area before supply to the customer.
Corrective action: Here we need to identify the Root cause of Non-conformity by why-why analysis
Why-1-Why Damage product at customer end?
Ans.-Due to the loose Packaging.
Why-1-Why Loose Packaging?
Ans.-Due to miss out of buffer element
Why –Why missed out of buffer element?
Ans.-There was not 100% visual inspection to identify of such problem.
Action Plan: 100% Visual inspection will execute before final packaging.
Document Updation: Control plan, PFMEA.
Useful Links:
Thank you for reading ………..Keep Visiting Techiequality