SBI Net Banking Registration Through Online
SBI Net Banking Registration Through Online | step by step guides:
Hello friends, still you do not have the SBI Net banking even after having the SBI Accounts. And also making bill payment,fund transfer in offline. Guys what are you thinking now? Are you wishing to register the SBI net banking? Just wait!! Now no need to visit the nearby SBI bank to register the net banking. In this tutorial I will guide you step by step to register and active the SBI net banking through online.
Step by Step Guides:
Step-1: Visit the SBI official website i.e https://retail.onlinesbi.com/retail/login.htm or
CLICK HERE to directly open the SBI web page. Next you have to click on "New User/Register here/Active" (here it marked as S1 in below red highlighted box).Move on to the step-2 for subsequent processing.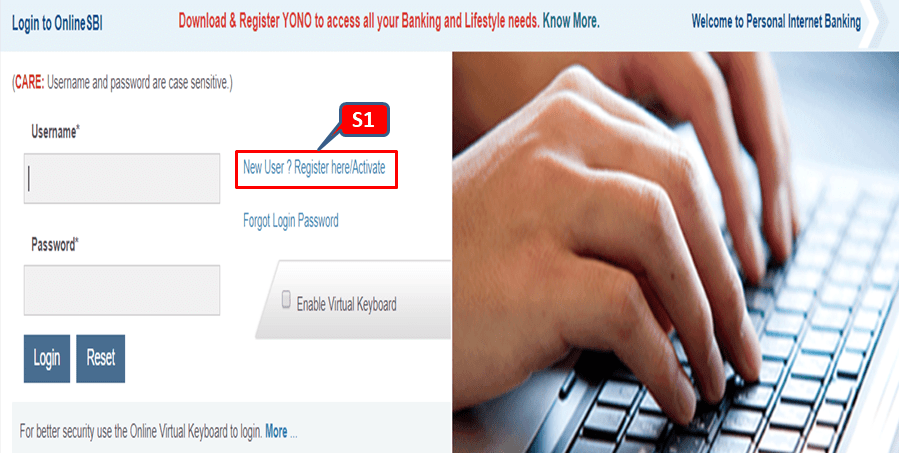 Step-2: In this step after completion of step-1 you have to click on "ok" (which is marked in below figure as S2).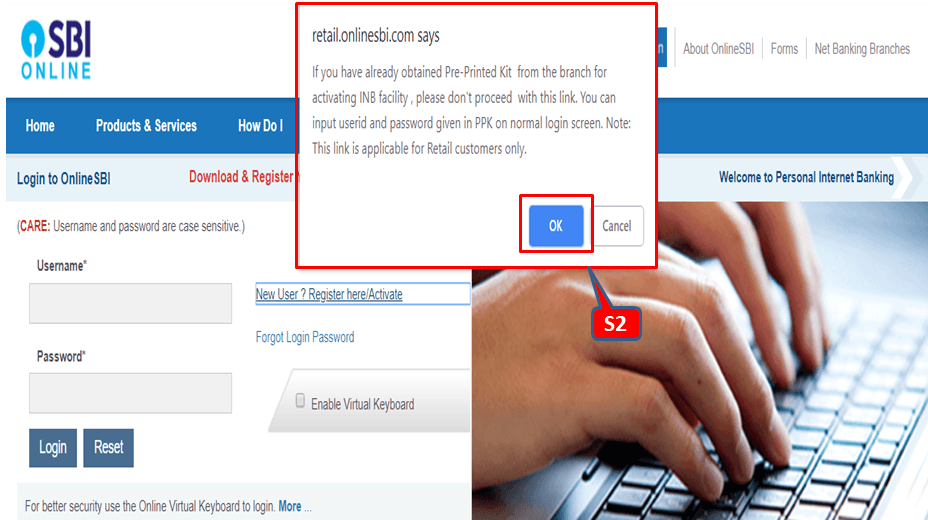 Step-3:
Have you completed the step-2? If yes, then just click on "next". Which is highlighted in red box in below figure?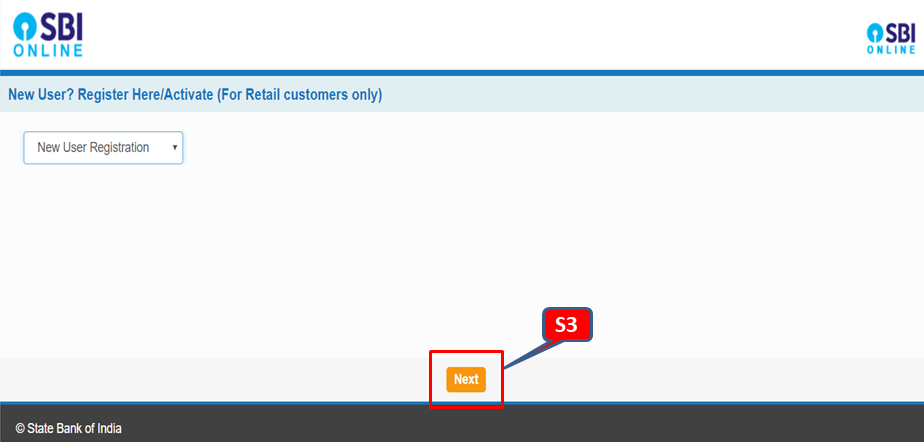 Step-4: Before proceed of this step;you have to keep ready of account number. CIF number and Branch code. CIF number is generally available in your passbook. And for Branch code there is a search option; by which you can easily find the branch code. In section of facility requirement; sbi providing three options for their customer as [1] Full transaction rights [2] Limited transaction rights [3] view rights. Here you just select the full transaction rights. After fill up the all option of this page just do submit and continue to next.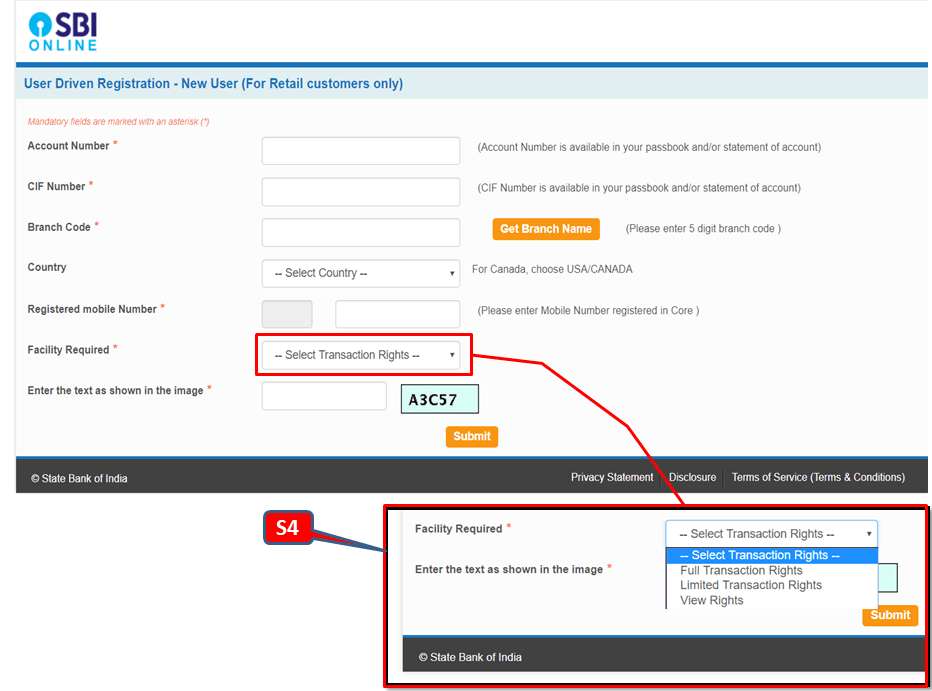 Step-5: They will send you the OTP to your register number. Next you have to put the same OTP in the web page for confirmation.
Step-6: After confirming the OTP system will appear a web page. There you have to choose the first option as "I have my ATM Card" then do submit and follow the next step.
Step-7: After completion of step-6. New page will appear; there you have to fill up and submit the details of ATM card as [1] card number [2] valid up to [3] card holder name and ATM pin.
Step-8: After submission of ATM details, system will show you a temporary username and will ask you to create a password. After creating the password you will receive the temporary username and password to your register mobile number.
Step-9: By the help of temporary username and password you have to login first time to create the permanent login and profile password.
FAQ:
Q1- What are the transaction rights available?
A- Three transaction rights [1] full transaction rights [2] limited transaction rights [3] view rights.
Q2- What do you mean by view rights?
A- You can't do any transaction but you can view only data.
Q3- What is full transaction rights and limited transaction rights
A-full transaction rights: you can do transaction to any banks and you enjoy full facility provided by bank.
Limited transaction rights: you can just do the transaction to the bank those are within the same CIF circle.
Q4- Can I upgrade the transaction right in future?
A-yes,
……Thank you for your support……keep visiting Techiequality